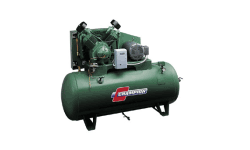 The PL-Series compressor has been designed to operate in extreme duty applications and is also an alternative to the R-Series. Because the PL-Series can operate up to 250 psi, in remote locations or in off-level operations, it is a true industrial use compressor.
Champion is so confident in the way it has engineered and built its product, that we offer a 5 year warranty on the compressor. With many models from which to choose, we can match your needs exactly. The wide choice of options and features provide the components for a customized installation.
Available with horizontal or space-saving vertical tanks.
Features
Horsepower Range of 3-30
Cartridge Type Oil Filter
Long-Life, Swedish Steel Disc Valves
Two-Stage, Pressure Lubricated Compressor Pump
5-Year, Pro-Rated Warranty on Compressor Pump
Shipped with ChampLub Lubricants
OSHA Approved Enclosed Belt Guards
ASME Code Receivers
5-Year Warranty on Electric Motors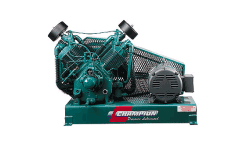 BASE-MOUNTED AIR COMPRESSORS – Designed for installations where air tanks are remotely located.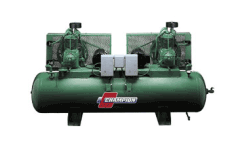 DUPLEX AIR COMPRESSORS – For extra air delivery when you need it without wasted space. Plus the flexibility of single operation, alternating between compressors, or duplex operation to meet high air demand.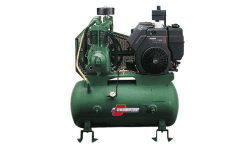 FUEL DRIVEN – Take compressed air anywhere it is needed.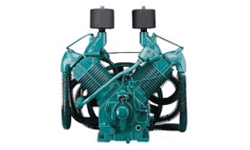 BARE COMPRESSOR PUMPS – SINGLE OR TWO-STAGE – For pump replacement or OEM applications, for the ultimate in air system design.